Cannabidiol (CBD) is a phytocannabinoid and one of 113 cannabinoids found in the cannabis plant. This cannabinoid can be used without the user feeling the "high" effect associated with the cannabinoid THC (Tetrahydrocannabidiol). CBD oil can be extracted from both the marijuana and hemp plant, but should contain less than .3% THC and a higher amount of CBD when taken from hemp. Our THC free CBD products are made of isolate and broad spectrum CBD which are both non-psychoactive and third party lab tested THC free - making it pet friendly CBD oil & children. Quartz Trading Co. uses American grown industrial hemp certified organic by the USDA and is in compliance with the Industrial Hemp Farming Act of 2018 (IHFA).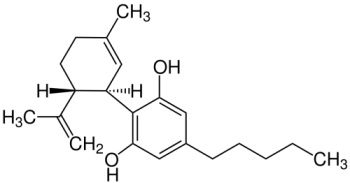 CBD isolate and CBD products are not yet FDA approved, however, their research among others is confirming a positive future in CBD oil as a treatment for an abundant range of conditions
How Does CBD Interact With Our Body?
Believe it or not, your body already makes its own cannabinoids! We have what is called an endocannabinoid system that is producing these cannabinoids and also able to absorb additional through our cannabinoid receptors. These are located throughout our body: in our brain, organs, glands, and immune system. Researchers have identified two cannabinoid receptors known as CB1 and CB2 receptors.
CB1 receptors are throughout your entire body; the bulk of them being inside the brain.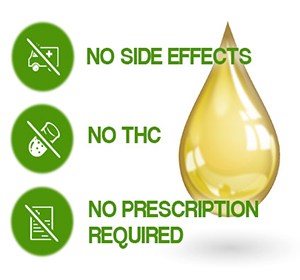 The CB1 receptors in the brain deal with coordination and movement, pain, emotions and mood, thinking, appetite, and memories, among others. THC attaches to these receptors also.
CB2 receptors are more common in the immune system. They affect inflammation and pain.
It used to be thought that CBD acts on these CB2 receptors, but it appears now that CBD does not act on either receptor directly. Instead, it seems to influence the body to use more of its own cannabinoids.
We have a system that makes cannabinoids?
Yes. Our body's endocannabinoid system makes cannabinoid already! Anandemine is a cannaboinoid which we create when we do things like meditate. It also makes 2AG, both are produced in mother's milk which allows the baby to feel calm and soothed while feeding. Both these cannabinoids are associated with the "runners high" which is the feeling of accomplishment or the sudden happiness after. We make these cannabinoids and send them to our CBD receptors.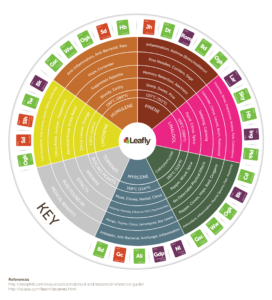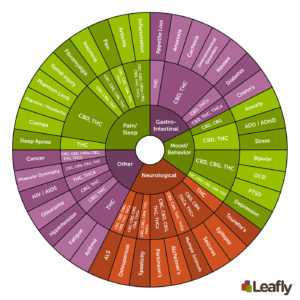 Full spectrum refers to the inclusion of all the natural terpenes and multiple cannabinoids. Our full spectrum CBD oil includes CBD-V, CBN, CBD, CBC and less than .3% delta9-THC. The difference between full spectrum CBD and solely CBD oil (made from CBD Isolate) oil is that it is minimally refined leaving the natural terpenes and cannabinoids. CBD isolate is also a powder form instead of oil and is odorless/flavorless.
Research has shown that the naturally occurring compounds create a synergy called the entourage effect which is known to have a wider variety of benefits. CBD has shown to be able to modify the ability of THC and work with it to simulate the psychoactive and enhance the benefits.
Research suggests that full spectrum CBD oil is the preferred as it contains more benefits. It does not have psychoactive effects but should follow the recommended doses. If you are sensitive to THC, full spectrum oil may not be for you. To put it shortly, CBD oil made from CBD isolate is THC free where Full Spectrum CBD oil will have additional cannabinoids that include the slight amount of THC (less than .3%). See the chart to see the benefits and properties of the cannabinoids and terpenes.